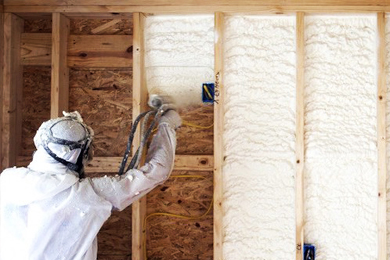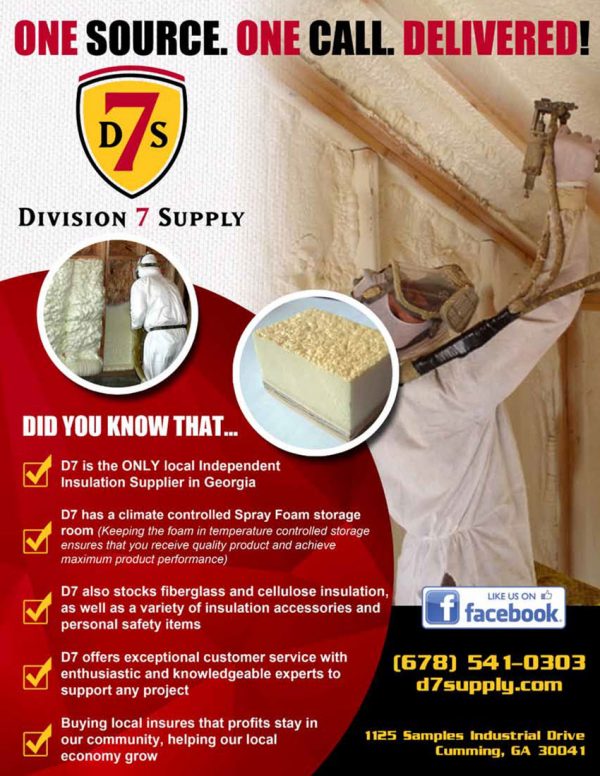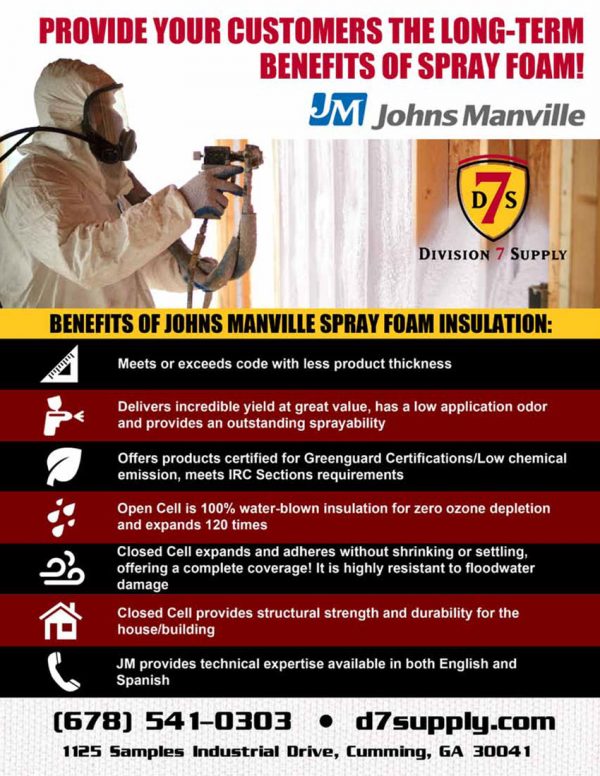 JM Open Cell Spray Foam
JM open cell spray foam (oc SPF) is a low density nonstructural insulation that offers a high yield while still providing important air isolation, versatile R-values, and thickness of 1 inch, it provides an R-value of 3.8 (R-13 at 3.5 inches and R-19 at 5.5 inches). It can be installed in temperatures as low as 40 degrees Fahrenheit. Requires a specific spray applicator.
JM Corbon Open Cell Appendix X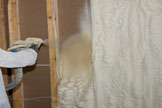 JM Corbond Open-cell Appendix X Spray Polyurethane Foam (ocx SPF) insulation is a two-component, low-density, nonstructural insulation system designed for interior commercial, residential and industrial applications. This is class 1 rated and meets AC 377 nfpa 286 Appendix X requirements for application without an ignition barrier in attics and crawl spaces.
JM Corbond III Closed Cell Spray Foam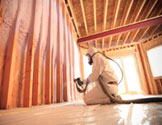 JM Corbond III closed-cell spray polyurethane foam insulation now delivers an R-value of R-7 per inch. One pass can achieve the coverage of 3. Now you need only 5.5 inches of spray foam to achieve an R-38. This also means that contractors can achieve an R-21 in a 2×4 cavity with one three-inch pass. It can be applied at temperature as low as 25 degrees Fahrenheit (-4 degrees C).
Dow – FROTH-PAK™ FOAM INSULATION

Dow Building Solutions serves with air sealing and weatherization solutions for residential construction. Their integrated solutions work together to deliver energy efficiency, reduce air infiltration, manage moisture, meet increasing energy codes and deliver long-term comfort and energy savings to homeowners.
Dow Two Component Foam System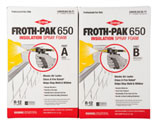 Dow Pro System is a completely self-contained 2-component foam system that is portable and disposable. Complete with color-coded hoses, ergonomic foam applicator, and all the necessary tips to get started. This 2-part spray foam comes in both 200 bd. Ft. and 600 bd. Ft. kits. Use it to insulate, fill wall cavities, deaden sound and more. E-84 Class 1 rated. Available on 650 bd. Ft. kit – 1.75 PCF Class A Rated.