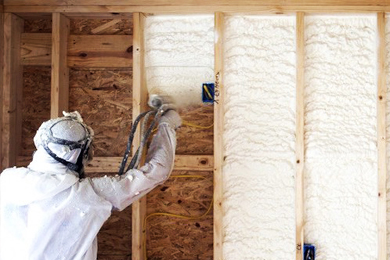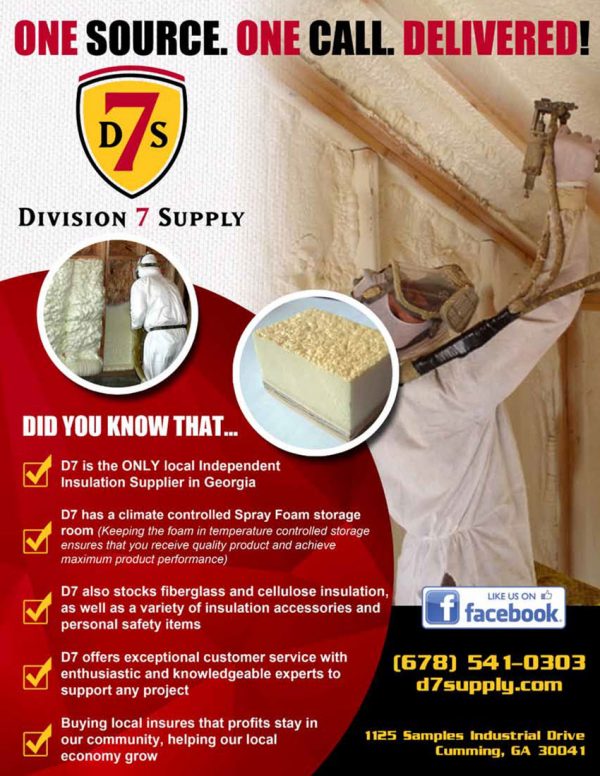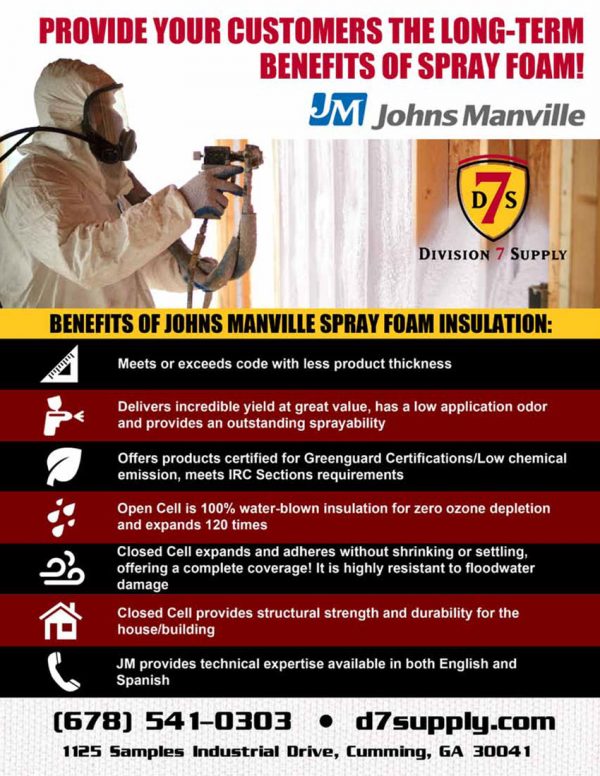 JM Open Cell Spray Foam
JM open cell spray foam (oc SPF) is a low density nonstructural insulation that offers a high yield while still providing important air isolation, versatile R-values, and thickness of 1 inch, it provides an R-value of 3.8 (R-13 at 3.5 inches and R-19 at 5.5 inches). It can be installed in temperatures as low as 40 degrees Fahrenheit. Requires a specific spray applicator.
JM Corbon Open Cell Appendix X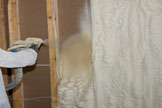 JM Corbond Open-cell Appendix X Spray Polyurethane Foam (ocx SPF) insulation is a two-component, low-density, nonstructural insulation system designed for interior commercial, residential and industrial applications. This is class 1 rated and meets AC 377 nfpa 286 Appendix X requirements for application without an ignition barrier in attics and crawl spaces.
JM Corbond III Closed Cell Spray Foam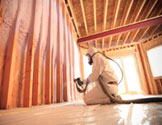 JM Corbond III closed-cell spray polyurethane foam insulation now delivers an R-value of R-7 per inch. One pass can achieve the coverage of 3. Now you need only 5.5 inches of spray foam to achieve an R-38. This also means that contractors can achieve an R-21 in a 2×4 cavity with one three-inch pass. It can be applied at temperature as low as 25 degrees Fahrenheit (-4 degrees C).
Spray insulation crawl space
The crawl space of your home is one of the coldest areas of the house which is prone to moisture. Spray foam applied to your crawl space ceiling acts as a thermal, air, and gas barrier between this area and your main living area. D7 Supply uses a high-quality, environmentally friendly Crawl space floor insulation to provide insulation and an impermeable barrier to moisture and air.
We have an all-purpose Spray insulation crawl space which is ideal for sealing joints, cracks, gaps & holes in doors, windows, HVAC, roofing & pipes. It provides an excellent bond to lumber, plywood, and concrete. With us, you get lower energy costs and maximum efficiency. The offered Crawl space spray foam insulation perfectly fills, seals, and insulates gaps up to 1 inch, lowering your energy bills by keeping your heat or air conditioning on the inside.
In addition to providing thermal insulation in cooling systems, our Spray foam sealant also improves soundproofing on screens, partition walls, and in car and boat cabins.
Get the Best Price of Spray Foam Insulation - D7Supply
Give D7 a call if you're interested in Spray foam crawl space. We are happy to schedule an appointment with one of our knowledgeable and experienced project advisors.
During your meeting with your assigned project advisor, you can discuss any symptoms or signs you may have noticed, and your home will be thoroughly evaluated. Their findings, recommendations, and options will be reviewed once the assessment is complete. Therefore, choosing the final solution will be a collective effort between D7Supply and your loved ones