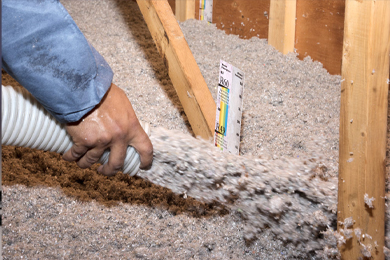 Carolina Precision Fibers, Inc. – Cellulose Insulation

Cellulose insulation GreenShield is a loose-fill product that is manufactured from recycled wood products, various paper products (primarily newspaper), for use in various blown in applications such as attics and wall cavities. This product is chemically treated to make it fungi resistant and fire retardant.
Attic Cellulose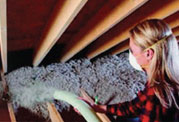 Cellulose insulation is the primary choice for loose fill attic installations. Cellulose forms a monolithic layer across the attic with a strong fiber matrix. This monolithic layer provides an excellent thermal barrier and as a result will provide excellent thermal performance.
Wall Cellulose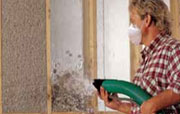 This cellulose cavity fill installation system reduces gaps and voids, which reduces air infiltration. Reducing air infiltration reduces energy loss and eliminates drafts which improves energy efficiency and reduces the cost to heat & cool. The GREENSHIELD cavity fill system improves air quality, improves energy performance and improves homeowner comfort.