Fiberglass Batt & Blown-In Insulation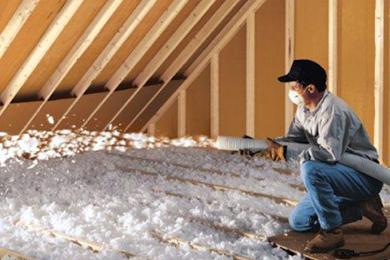 FIBERGLASS
Unfaced

Unfaced batt (no paper facing) insulation does not have a vapor retarder. Ideal for insulating interior walls for sound control and re-insulating attics. Available in different thicknesses, R-values, and widths to accommodate standard-sizes walls, crawl spaces, attics, and more.
Kraft-Faced

Kraft-faced batt (paper facing) insulation has a standard vapor retarder that is easily cut to fit the cavity. This helps control moisture, mold, and draft in exterior walls. Check your local building codes for vapor retarder requirements.
BLOWN-IN FIBERGLASS INSULATION
JM Spider
JM Spider is a spray-in fiberglass insulation is combined with an adhesive that allows the installer to spray the insulation into the cavity providing a custom fit. The insulation is sprayed in virtually dry so drywall can be installed right away. Fills all gaps and voids for superior thermal, acoustical, and moisture management performance for interior and exterior walls and ceiling/floor. Serves for wood and metal frames for residential and light commercial buildings. Requires blowing machine for installation.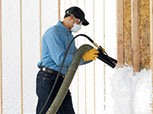 JM Climate Pro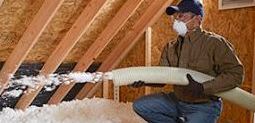 ComfortTherm batt insulation is wrapped in plastic for a more comfortable installation with less itch and dust. The poly-encapsulated thermal and acoustical insulation is available with a vapor-retarder plastic facing or without the vapor retarder for use in hot, humid climates.