Roofing Materials Atlanta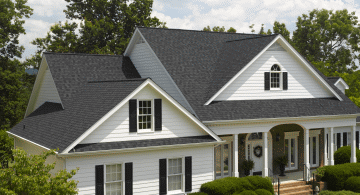 Residential Shingles
Division 7 Supply, Inc. stocks the most complete lines of CertainTeed and TAMKO residential asphalt shingles and roofing products in Atlanta. We have in stock CertainTeed Landmark, Landmark PRO and XT 25. We stock 18 Landmark colors and 15 colors of XT25 year shingles. We also stock all colors of CertainTeed's Shadow Ridge. We also stock TAMKO Heritage Classic, Heritage Woodgate and Elite Glass Seal asphalt shingles and accessories.
Certainteed Residential Shingles
Certainteed offers an extensive selection of residential roofing shingle options. Their profiles are beautiful and durable. Their luxury, designer and traditional shingles offers a wide array of textures, styles and colors demanded by homeowners.

CertainTeed's Landmark shingles are rated by Consumer Reports in June's 2009 issue as a BEST BUY. Made locally in Peachtree City, Georgia CertainTeed's Landmark shingle has one of the largest color offerings of all the shingle manufacturers.
Certainteed Luxury Shingles
Certainteed Premium Designer Shingles
Certainteed Designer Series Shingles
Certainteed Traditional Series Shingles
TAMKO Building Products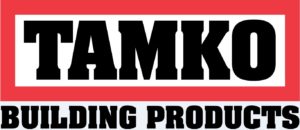 TAMKO offers a variety of looks for bringing color and style home. Whether standing out or blending in, these varied styles, combined with a diverse mix of bold and understated colors, help tie the look of a home together and satisfy every personal taste.
TAMKO makes the professional building products you need to accomplish the job and finish the look beautifully bringing your vision to life with architectural laminated asphalt shingles or 3 Tab Traditional shingles.
Their line Heritage Classic architectural shingles offer stunning colors that turn any roof into a sophisticated centerpiece complementing the unique style of any home. Heritage Woodgate architectural shingles offer a wider shingle Cut-Up bringing a rustic charm appearance for a more rugged wood-shake look. This line offers a variety of rustic browns, deep reds and smoky greys.
TAMKO Elite Glass-Seal (3 Tab shingles) offers a wide variety of colors to complete the exterior of your home as well.
TAMKO Architectural Shingles
TAMKO Traditional 3 Tab Shingles
Commercial Roofing Materials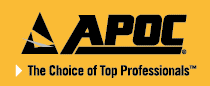 We carry APOC roofing and water proofing materials, coatings, caulks, sealants and accessories to help you with your job. APOC is the industry leader in Cool Roof Solutions with the highest independently rated products in the industry. You can found the results at https://coolroofs.org/directory. In fact, APOC's extensive research & development has led to significant technological breakthroughs leading to numerous patents in coatings technology, including improvements in the reflective properties of roof coatings.
APOC is a charter member of the Energy Star Program and the Cool roof Rating Council.
Roof & Flashing Cements
Rubberized Flashing Cements
Roof Adhesives
Roofing, Waterproofing & Damp Proofing
Acrylic & Elastomeric Coatings
Aluminum Coatings
Specialty Mastics & Sealants
Silicone & Specialtiy Coatings
Primers
Felts & Underlayments
APOC Accessories & Tapes
Roofing Accessories
---
Roofing Supplies
Hip & Ridge: CTD Shadow Ridge
Starter: CTD Swift starter
Ice & Water Shield: Generic, CTD Winterguard Sand (2 sq. rolls)
Felt: #15 & #30 Fiberglas & Synthetic Felt
Ventilation: CTD Over Ridge vent & Cobra III (4-foot), Aluminum Slant Back & Square Tops, Plastic Square top vents, Power vents & Wind Turbine Vents, Low Profile Aluminum Slant Back vent
Decking sheets: 7/16" OSB & 1/2″ Plywood
Flintlastic Modified: Base & cap sheets (low slope self adhered – peel & stick)
Step Flashing: 4″x4″x7 and 4″x4″x8″ Standard and Special order for other sizes.
Valley Metal: 12", 14", 20" and 24" Aluminum, 4", 6", 10", and 20" Galvanized, and Copper.
Trim Coil: Black/Brown, Black/White, Brown/White, and PVC Coated white.
Stick Flashing: Roof Edge / Eave Drip / Angle Flashing / Drip Edge / Coping / Counter Flashing / Headwall / "W" Valley
Fasteners: 1 ¼", 1" Hand nails, 1 ½", 1 ¼" Coil Nails, 1" Fluted Masonry Nails, Staples, Drive
Pin Anchors, 1", 1 ½ Plastic Caps and 8D Coated Sinker Nails.
Pipe Boots: Lead: Multi-Pitch and 45 degree, 2lb and 4lb. 1.5″, 2″, 3″, 4″, Plastic: 3″, 4″, 3-n-1, and Zipseal Split.
Rain Collars: Plastic 3-n-1 Rain Collars.
Caulks: Geocel 2300 Clear, NP1 in assorted colors.
Spray Paint: Assorted Colors, Flat and Semi Gloss, Roofmaster Paint, Asphalt spray primer.
Cougar Paws: Leather boots, pads and covers.
---
Custom Metals
Division 7 Supply is the only roofing supplier in Metro Atlanta that has its own metal fabrication shop. Give your customer's home or next project an extra special touch with custom metal fabrication. If you need a chimney pan, shroud or masonry cap we can do it. Or if you need a customer piece of metal bent we can do that too.
We can bend all of the following profiles in Aluminum, Galvanized and Copper:
Roof edge
Eave drip
Angle Flashing
Wall Flashing
Step Flashing
W Valley or Preformed Valley
Counter Flashing
We can fabricate any of the above shapes under request in:
26 Gauge Galvanized Black
26/29 Gauge Galvanized
0.019 Aluminum Black or White
Copper
In addition to providing custom metal fabrication, we also stock several standard sizes of:
Roof edge
Eave drip
Angle Flashing
Aluminum Trim Coil
Step Flashing
Preformed Valley
Counter Flashing
---
Commercial Roofing Tools & Air Accessories
Tear Off Shovels, Chalk Lines, Tape Measures, Hook Blades, Straight Blades, Caulk Guns, Saw Blades, Blue Dipped Wonder Gloves, Harnesses, Rolling Magnets, Hand Magnets, Hand Seamers, Nail Guns, Roof Jacks, Magnetic Roofing Hatchets, Extended Ladders, Leaf-Proof gutter protection, and much more.